WORKSITE LIVING AND OFFICE SOLUTIONS
Our 50/50 wellsite shacks provide the ultimate in remote worksite living and office accommodations. These units are divided into two equal sides, with each side having its own private kitchen/ living room, bedroom, and bathroom. Our workstations are extra-long, with lots of outlets to plug in your office equipment. Beds, appliances, and finishes are all best quality, providing you an executive level "home away from home" at your work site.
12′ X 60′ – 50-50 WELLSITE SHACKS

14′ X 60′ – 50-50 WELLSITE SHACKS

12′ X 60′ – COMMAND CENTRES

12′ X 50′ – MEDIC TRAILERS

12′ X 60′ – MEETING ROOM/SAFETY TRAILERS

10′ X 20′ – WASHROOM TRAILERS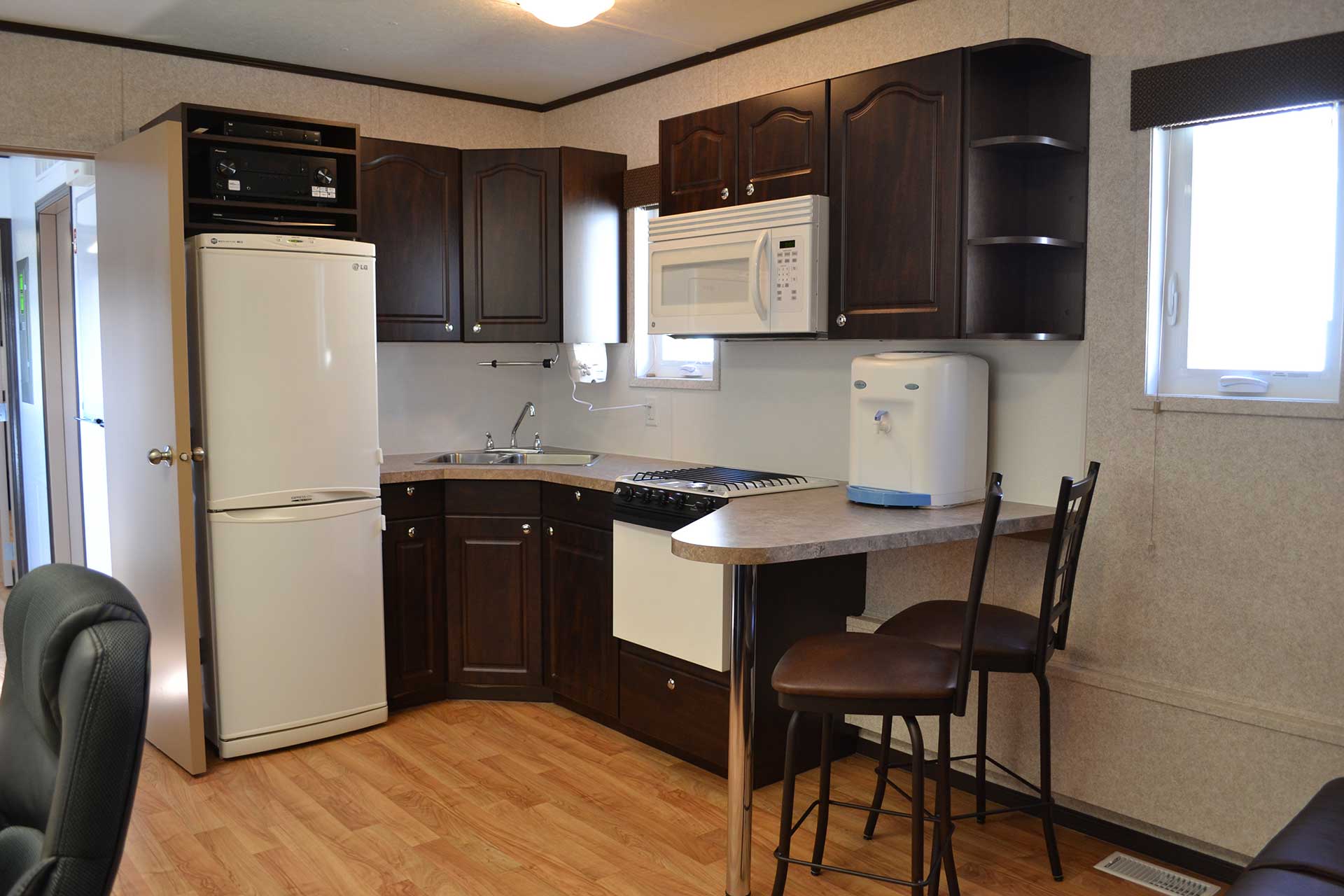 We are located in the heart of the Montney and Kaybob plays, with shop and yard facilities in Fox Creek & Grande Prairie, AB and Dawson Creek, BC.
We maintain a large fleet of surface rental equipment specifically tailored for Completions, Drilling and Facility Construction. From light plants, holding tanks and office trailers to fuel skids and washroom trailers and 50-50 well site trailers, we can handle all of your oilfield rental needs.
CALL US NOW: 1-855-855-7353

Fox Creek & Grande Prairie, AB
Dawson Creek, BC