PORTABLE TOILETS • WASTE CONTAINMENT SOLUTIONS
Our modular design allows you to customize your enviro trailer to suit your needs. Some common configurations are: 2 outhouse/2 garbage-bin, 5 outhouse, or 3 garbage-bins. We can also add a fuel transfer tank if needed.
2 Waste containment bins

2 Portable toilets

Can be customized with fuel transfer tanks, more portable toilets, or any configuration to suit your needs.
Our enclosed design offers 2 heated washrooms, oil and oily rag storage, and a garbage compartment.
Give us a call with your needs, and we will find a solution that works for you!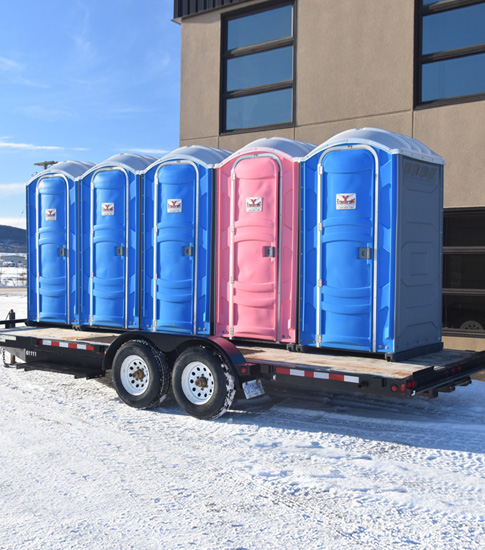 We are located in the heart of the Montney and Kaybob plays, with shop and yard facilities in Fox Creek & Grande Prairie, AB and Dawson Creek, BC.
We maintain a large fleet of surface rental equipment specifically tailored for Completions, Drilling and Facility Construction. From light plants, holding tanks and office trailers to fuel skids and washroom trailers and 50-50 well site trailers, we can handle all of your oilfield rental needs.
CALL US NOW: 1-855-855-7353

Fox Creek & Grande Prairie, AB
Dawson Creek, BC