150 – 5,000 GALLON FUEL SKIDS
150, 500, 1000 & 5000 Gallon Fuel Skids
We offer 100, 500, 1000, and 5000 gallon fuel skids. All fuel skids come with water block filters, electric pumps, and auto shut off nozzles. Our 100 gallon skids are caged in a metal enclosure with fork pocket holes for safe and easy on site refueling.
110v fuel pump

Auto shut-off fuel nozzle

12′ delivery hose

Water block filters on all units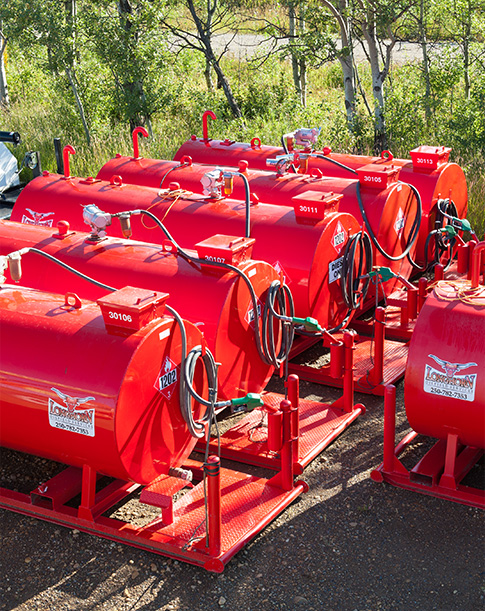 We are located in the heart of the Montney and Kaybob plays, with shop and yard facilities in Fox Creek, AB and Dawson Creek, BC.
We maintain a large array of surface rental equipment specifically tailored for Completions, Drilling and Facility Construction. From light plants, holding tanks and office trailers to fuel skids and washroom trailers and 50-50 well site trailers, we can handle all of your oilfield rental needs.
CALL US NOW: 1-855-855-7353

Fox Creek, AB
Dawson Creek, BC